siochembio
at
Sunrise: A Song of Two Humans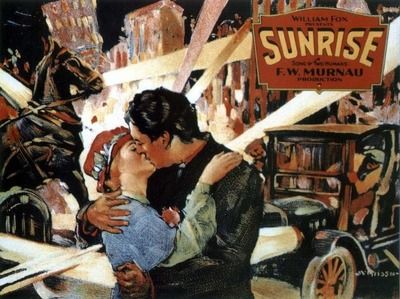 Sunrise
1927
Director:
F.W. Murnau
Starring:
George O'Brien, Janet Gaynor, Margaret Livingston
(
Read more...
Collapse
)
Originally posted by


Ullrich and Basso are out of the Tour de France. That's right, OUT.

On the eve of the Tour, the two biggest names are out.

My mind is reeling...
The Spanish doping scandal just got a whole lot bigger.
Current Mood:

uncomfortable


1. Ullrich. sentimental pick, perhaps.
2. Vinokourov
3. Ivan Basso
4. Levi Leipheimer
5. Cadel Evans
6. Floyd Landis
7. Alejandro Valverde
8. Denis Menchov
9. Yaroslav Popovych
10. George Hincapie

Green Jersey: Tom Boonen
Polka Dot Jersey: Michael Rasmussen

This is all bollocks. Totally and completely. But hey, I gotta take a stab, right?
Alright, now that we know Vino IS riding the Tour, I'm going to go out on a HUGE limb and try to predict the top 10.
Current Mood:

quixotic
Woohoo!!
This current doping scandal is getting remarkably confusing.
But huzzah! Vino is racing the Tour!!!! It just wouldn't be the same without him.
Current Mood:

relieved


The UCI, cycling's ruling body, ruled that Astana-Wurth (Vinokourov's team) COULD compete in the Tour de France last Thursday.

Yesterday, the Tour de France organizers said they had asked Astana-Wurth to withdraw.

Astana-Wurth is expected to appeal the decision by the Tour de France organizers to the CAS, the Court of Arbitration of Sport. The CAS is like the Supreme Court for sports quibbles - it's the end all and be all. The CAS has already said they will deliberate the case this week and get a ruling out by Friday.

Which is good, because the Tour starts on friggin' Saturday.

TOUR!!!! AAAGH!!!
Okay. Here's the poop.


And then I watched it, and it was massively disappointing. WAAAAAY too American-centric. Yes, there are still Americans racing that have a chance of winning this year, but there also loads of Europeans/Australians/other people who are capable of winning!

They basically covered Ullrich and Basso (the two "duh" choices), then Leipheimer, Landis, and Hincapie. And man oh man, am I missing the boat on Hincapie or something? Because I think he'll be lucky to be Top Ten, but others are all "Podium, podium, podium!!!" He just doesn't have the experience of being a leader or of racing to win in the mountains. Yes, he won a mountain stage last year, but that more out of dumb luck than anything else. He didn't attack, and he didn't lead or set the pace on that stage - he merely "hung on." You don't win by "hanging on." Plus I'm willing to be that Johann Bruyneel is more interested in seeing how Popovych performs than Hincapie performs - Popo IS the future of Discovery Channel, after all.

Anyway - the main point - they didn't talk at all about Cadel Evans, Alexandre Vinokourov (who might not be racing now, GRRRRRRRR!!!), Francisco Mancebo, Michael Rasmussen, Denis Menchov, or Alejandro Valverde. Absolutely no mention of sprinters of King of the Mountains contenders.

Pitiful.

Ah well. I'll just have to be giddily appeased by the awesome Cycle Sport July issue. Now THAT'S a Tour de France preview!!!!
I was all excited about watching OLN's Tour de France Preview show.
bad news!
NOOOOOOOOOOOOOOOOOOOOOOOOOOOOOOOOOOOOOOO
OOOOOO!!!!
Current Mood:

angry


He's coming back from his weekend party in MD. Or at least, he's supposed to - he hasn't called me with plans like he said he would, and I cannot reach him. What's the point of a cell phone then?!?!?
Today's Robbo's birthday. Happy Birthday, Rob!!


So there.
I just found this Thin Man icon. And I had to use it.